Return To Blog
3 Tips to Keep Your Home Safe While You're Away This Thanksgiving
---
By Lis Lammers - November 12, 2015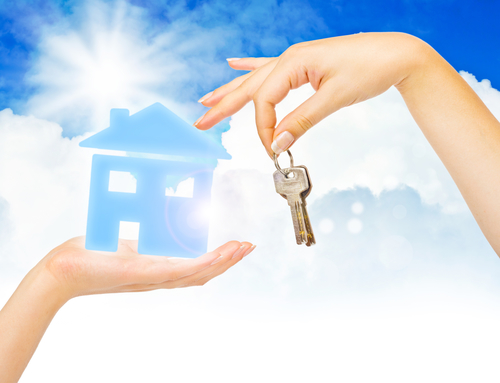 If you are one of the 39 million people expecting to travel this Thanksgiving holiday, you may want to read this...
 
1.  Lock It Up
Duh, right?  Yes it seems obvious but figures show that 30% of break-ins are through an unlocked window or door.  So in addition to remembering to lock your doors and making sure your garage door stays down when you leave, walk through your home to double-check that all your windows, sliders and other accesses to your home are secured.  And don't forget those doggie-doors, if the family dog or cat are gone as well, lock it up.
 
2.  Don't Be Too Social
It's tempting we know – but beware of over-sharing on your social media accounts while you're away from home.  Facebook, Twitter, and Instagram are wonderful avenues to boast about your holiday trip, but along with your friends and family who are following your "as they happen" vacation highlights, you may also bring an unwelcome invite and target to your vacant home – a burglar.  A study asking people previously convicted for burglary found that over 75% of them believe that other burglars are using social media to find homes to case.   So before you post in real time that adorable pic of your family boarding their flight to grandma's house – to be on the safe side – it's probably best to wait and share your vacation posts after you're back home.
 
3.  Schedule While-You're-Away Home Visits
The rush to get out the door, in the car, on the plane and on your way can be a harried ordeal.  "Did I turn off the coffee pot, was the garage door down, did I leave a light on in the house, did I stop the mail and paper?"  Sound familiar?  While away for the holiday, make arrangements to have your home checked on by a trusted friend or family member.  Not only does this show activity in your home it just might help prevent any unexpected problems to transpire while you're away, i.e., broken pipes, furnace or A/C problems, unwanted critters and pests…you get the idea.  
 
If you're not wanting to ask Uncle Joe or your neighbor to check on your residence or you're new in town and there's no one to help -  Let a Personal Assistant from Home Life Concierge keep an eye on your home with HLC's While-You're-Away Home Visits.  Schedule daily, weekly - you name the schedule – home visits to ensure your house doesn't look empty or unattended.  And, with our Welcome Home Extended Care Package, your Personal Assistant can even have your fridge stocked upon your return!
 
Call 702-964-9800 today to schedule a FREE consultation!  But hurry, the holidays are upon us!