Return To Blog
Praise the Pie! January 23rd is National Pie Day
---
By Lis Lammers - January 21, 2016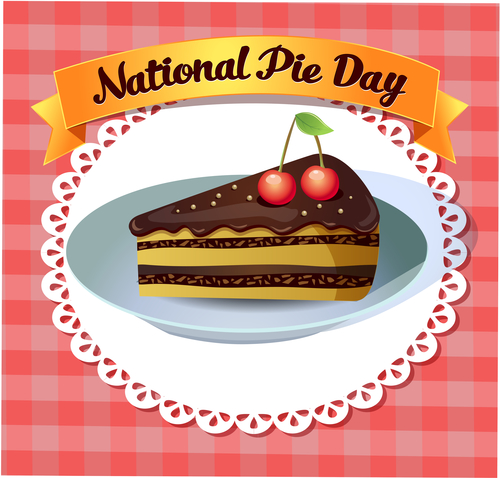 Pie, Pie It's America Pie!  Pie Lovers across the country get ready to celebrate National Pie Day! January 23rd is the official day to celebrate this beloved all-American dessert.  And whether it's apple, pumpkin, rhubarb, cherry or sour cream raisin (Eww, do people really like raisins in their pie?), we cherish this time-honored slice of heaven.    

The American Pie Council (APC) has sponsored National Pie Day since 1986 as a way to raise awareness, enjoyment and consumption of pies.  And, oh, are we so passionate about our pies.  An APC survey showed that Americans eat pie at all times of the day.  35% say they've had pies for breakfast and 20% of those surveyed have eaten an ENTIRE pie. Mmm, mmm, mmm… 

As a former Iowan, I have tasted some of the finest pies around the Hawkeye state, but as a Nevadan I am having a little trouble scouting out a delectable homemade-like pie.  So, where in Las Vegas can you find the best All-American pie?  We look forward to hearing from you! #NationalPieDay

About Us
Home Life Concierge is a personal assistant and lifestyle management company based in Las Vegas, Nevada.  Designed for everyday folks, professionals, families and seniors, we are here for you and your Life's To-Do's.  Call HLC at 702-964-9800 for a FREE consultation.  We are fully licensed, bonded and insured.