Return To Blog
Give Your Dog a New Leash on Life!
---
Home Life Concierge - November 15, 2016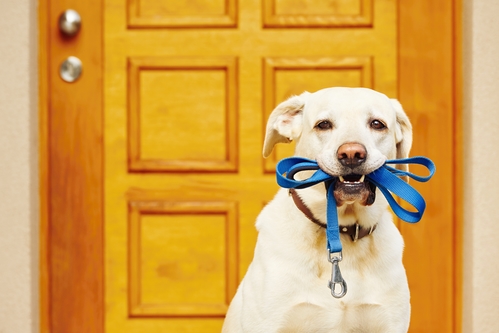 We all know that exercise is good for us… because a healthy body leads to a healthy mind!   Well the same is true for our loyal companions, and we're not just talking about your significant other.  Exercise is beneficial for dogs as well, young and old.  A dog that doesn't get enough exercise will not only run the risk of developing health issues such as obesity, heart disease and arthritis, he will also develop various behavioral issues.
 
According to VetStreet, between 20 and 40 percent of all dogs seen by veterinarians in the U.S. are considered overweight, and many are clinically obese. 
 
To ensure that your dog lives a healthy and happy life, you should exercise him regularly.  Having a backyard can be helpful, however, ideally you should take your dog out for daily walks.  Walking your dog everyday will not only benefit him, it will be very good for you too, have your significant other join you and it's a win-win-win for everyone!!
 
Don't have the ability?  Don't have the time?  Whatever the reason, Home Life Concierge can help!  Let one of our capable and trusted Personal Assistants walk your dog for you.  You can count on us to take good care of your dog and treat them like our own while "Fido" or "Fifi" enjoy the exercise and the great outdoors, ensuring a healthier, happier life!
 
About Us
 
Home Life Concierge is a personal assistant and lifestyle management company based in Las Vegas, Nevada.  Designed for everyday folks, professionals, families and seniors, we are here for you and your Life's To-Do's.   Call HLC at 702-964-9800 for a FREE consultation.   We are fully licensed, bonded and insured!