Return To Blog
'Tis the Season to be...?
---
Home Life Concierge - November 30, 2016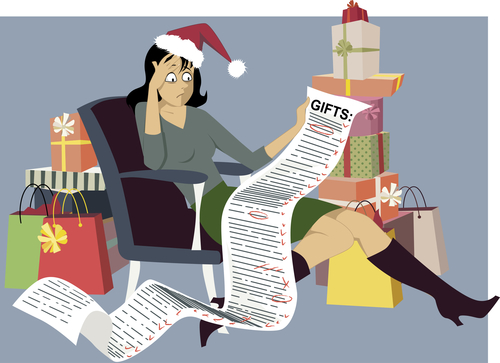 It's hard to believe how fast this year has gone by, but in less than three weeks Christmas will be here!!  So it's time to Deck the Halls with Boughs of Holly and well, you know the rest… So if it's the Season to be Jolly, why does shopping for gifts cause so much stress for so many people?  Perhaps it's the crowds, the packed parking lots or maybe it's just that we're too tired after a long day.
 
The question begs to be asked again…Is it really better to give than to receive?  We think so…Although most of us love to receive gifts, there really is something about giving, whether it be to a loved one or for someone in our lives that helps us in some way or has special meaning to us.  But what if you don't have the time, ability, or desire to face the hordes of holiday shoppers?   We have an idea!
 
This Holiday season why not let the Personal Assistants at Home Life Concierge do the shopping for you?  It's like giving 2 gifts at once…you get the all the good feelings that come with giving PLUS you give yourself the "Gift of Time"….
 
About Us
Home Life Concierge is a personal assistant and lifestyle management company based in Las Vegas, Nevada.  Designed for everyday folks, professionals, families and seniors, we are here for you and your Life's To-Do's.   Call HLC at 702-964-9800 for a FREE consultation.   We are fully licensed, bonded and insured!